Privacy Policy
This Privacy Policy applies to all websites owned and operated by us and all services we provide, including our online and mobile services and products. By personal data, we mean all information that allows us to identify you as a unique user. This includes email, telephone number, payment data, IP and other information which you submit when using 1win.
The current Privacy Policy can be found on this page. We can change it and if we do, you will be informed.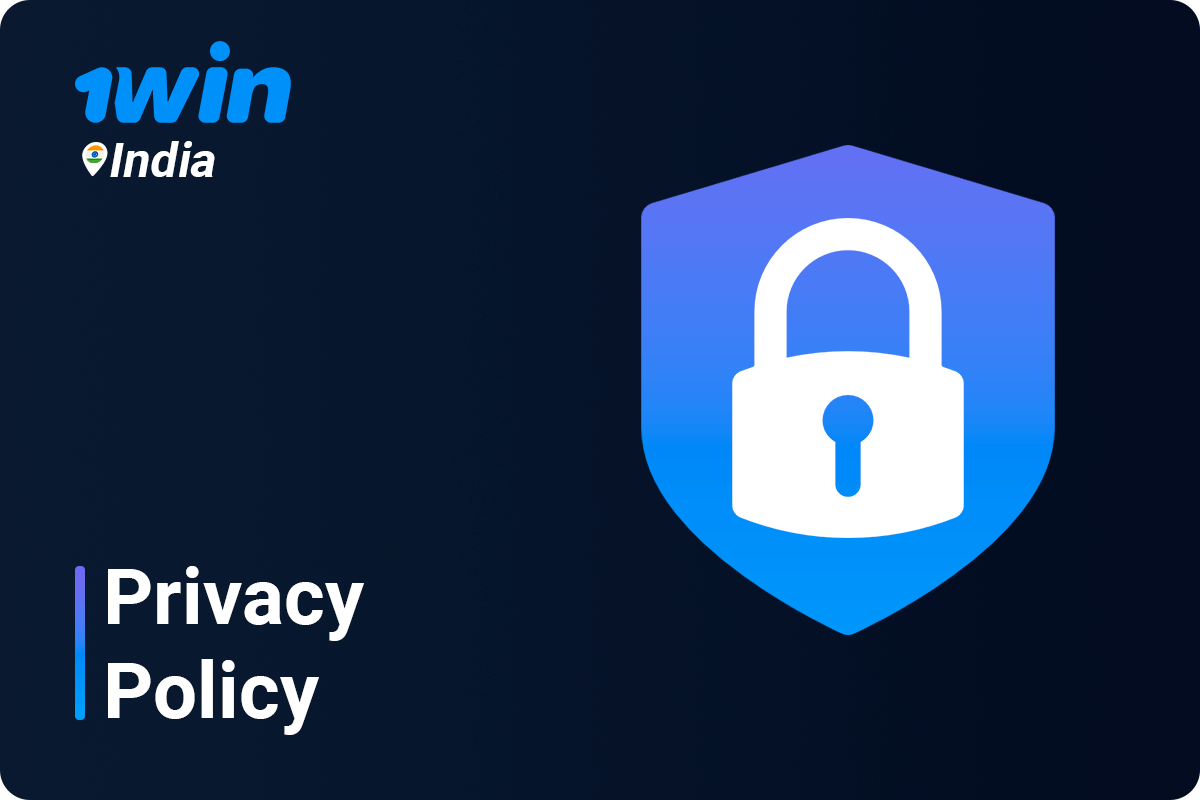 What Data We Collect
We classify as personal any information from a user that allows them to be tracked as unique. When you visit 1win you send us Cookies, when you register you send us personal information, and when you verify you send us information from your documents. You also send information when you make deposits at 1win. In addition, we use Google Analytics tools which allow us to collect information about user preferences.
Why We Collect Data
The data you send is used by 1win strictly to improve the quality of the service, as well as to comply with the applicable jurisdictions of the Region in which we offer our services.
Here are some of the points that make the Privacy Policy and the issue of data collection, storage and processing mandatory:
Compliance with the laws of the country; Each country has its own betting and casino laws, and the information you submit lets us know that you can be a gambler within the law.
Age verification; Only users over the age of 18 can start gambling for real money at 1win. So, when you send us your information, we verify it and allow you to bet without restriction if you qualify.
Fair Play principles; According to our rules, each player is only allowed to create and use one account for his bets. This way, by identifying each user we promote these principles and avoid manipulation and fraud.
Requirement of International license; 1win is a registered bookmaker and is regulated and licensed by the Curacao Gaming Commission. As part of this license, KYC verification is a mandatory procedure for each user.
Improving the quality of our products. Collecting information about our users and their preferences we can predict the betting market development and offer the players an interesting betting function or please them with a nice bonus before anyone else.
Communication. We may use your details to let you know about any changes, our promotions or future plans.
How we Can Share Information
There are times when we need to share your Personal Data with third parties. We will disclose your Personal Data to:
To subsidiaries and affiliates of 1win;
To third party service providers and partners who help us provide the Services, such as for marketing purposes;
Regulators, law enforcement authorities, government agencies, courts, fraud prevention agencies, licensing authorities, bodies and other third parties as we deem appropriate for legal purposes and to protect 1win's rights;
affiliates who have introduced you to us;
Other persons if you have given such consent.
Security
Data protection is a top priority at 1win, to ensure the privacy of every user. That's why we use information security tools and technologies that guarantee your privacy:
We encrypt all data transmitted between you and us using industry-standard TLS (Transport Layer Security) protocol, protecting your personal and financial data.
We also use internal servers with SSL encryption to store and process user data;
We restrict access to personal information to only those of our employees, contractors and agents who need to process it.
We use proprietary and anti-virus protection We work with industry-leading security providers, using their expertise and global threat intelligence to protect our systems. Our security team works around the clock to prevent all potential threats.
Our servers are housed in highly secure, enterprise-class facilities with robust security features. They are constantly guarded and monitored by video surveillance.
Your Rights
You have certain rights relating to your Personal Data:
You can find out what information we have about you;
To correct personal information or ask us to do so;
Object to our use of your personal information;
You have the right to ask us to delete personal data about you if it is necessary for legal purposes, if your data has been stolen or taken over by third parties without your consent;
Ask us to restrict the processing of your personal data in certain circumstances;
Withdraw your consent to us processing your data;
Object to direct marketing and any profiling (to the extent it relates solely to direct marketing);
File a complaint with your local data protection authority;
We may require proof and verification of your identity before taking any requested action.
Use of Google Analytics
We use Google Analytics to collect information about how you use this Website. We collect information such as how often you visit the Website, which pages you visit when you do so and which other websites you used before you came to the Website. This information enables us to better analyse and understand the needs of gamblers, so that we can always offer a high quality of service.