Create 1win Account – Registration Guide 2023
Any user over 18 from India can start gambling at 1win. In order to start sports betting, playing casino or poker for real money on 1win, each user needs to create a personal account.
Here we would like to take you through the registration process at 1win and also give you detailed instructions on how to verify your account.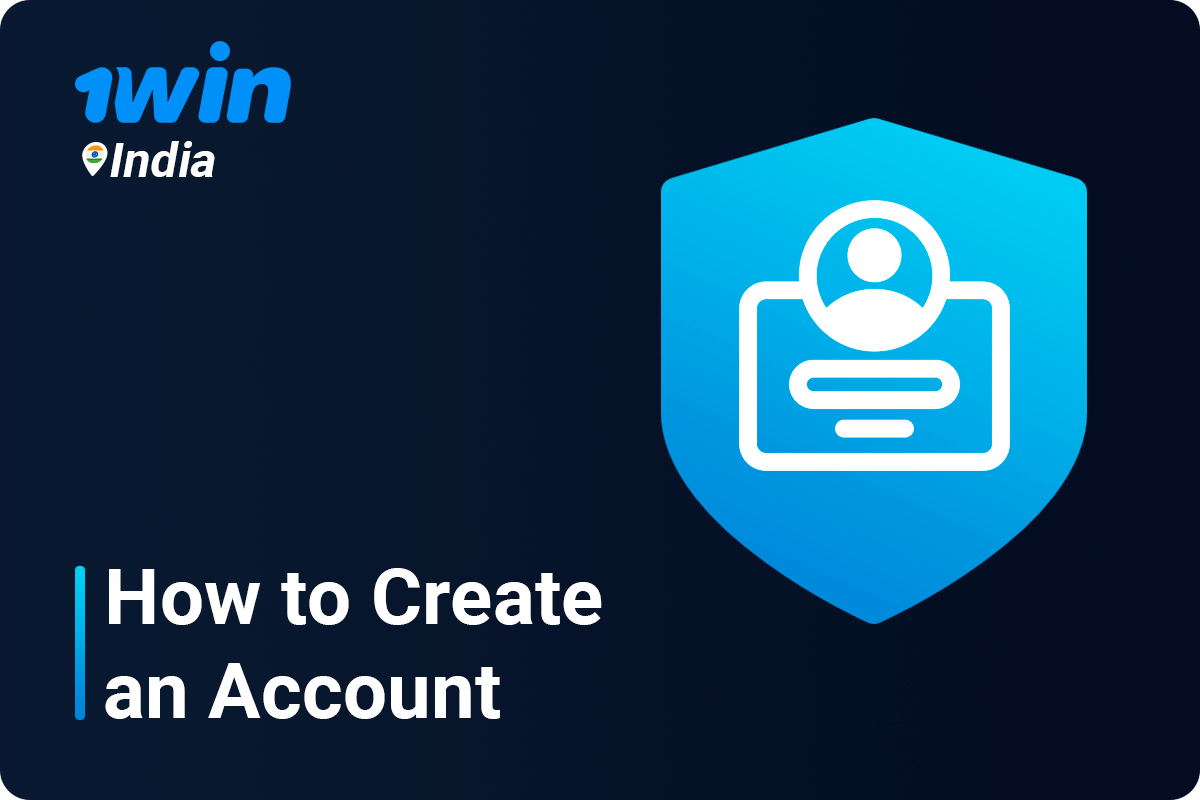 Registration Options at 1win India
You can create a personal cabinet by completing the registration form on our website or in the app. You can register with 1win in two ways – quickly and through social media. For your convenience, we will describe the registration process for each method.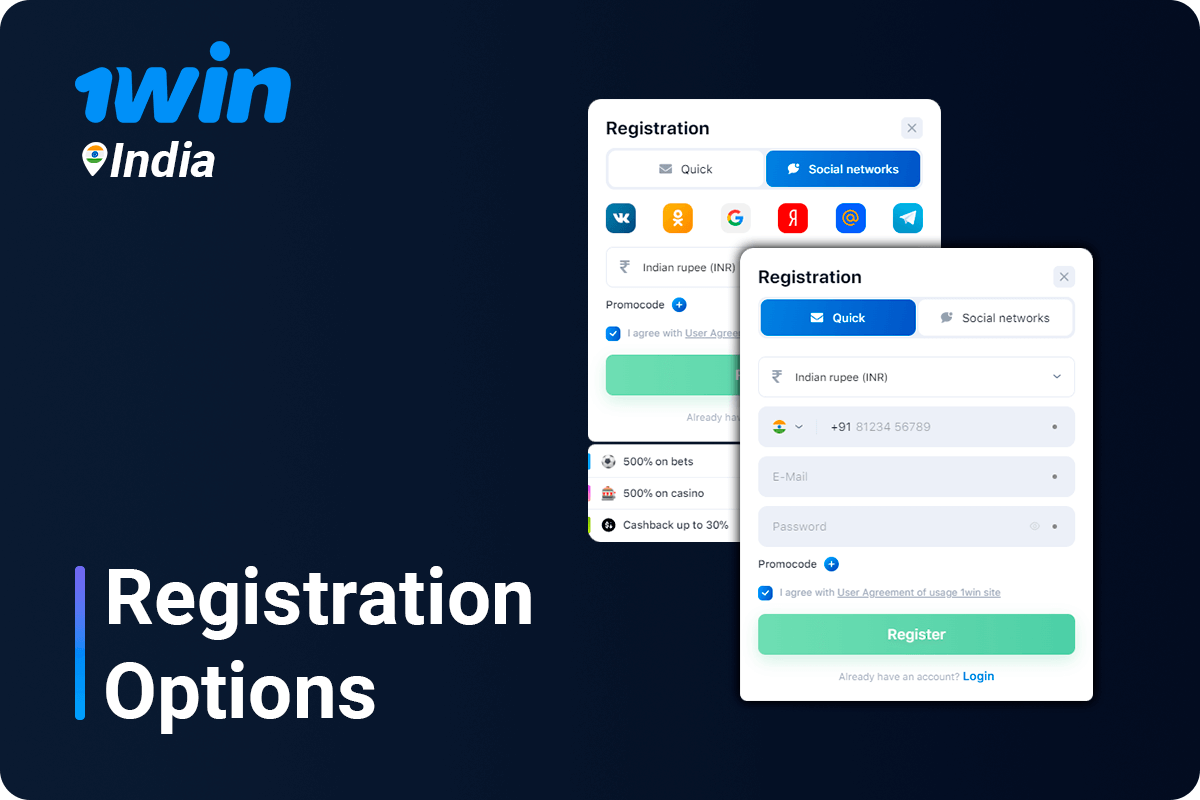 Completing the Quick Registration Form
This is the basic registration method where you need to fill in a form to create an account. Here are some instructions on what you need to do:
1.Open 1Win

Open our official website or the 1win mobile app;

2.Click 'Sign Up'

Click on the green "Sign Up" button;

3.Fill in the fields

Fill in the fields with the requested information – provide your currency, email, phone number (optional) and password. You can also enter a promotional code, if you have one;

4.Confirm T&C

Confirm that you fully accept our T&Cs;

5.Complete registration

Complete your registration by clicking the confirm button.
Once your account has been created, you will be automatically logged in. You will be taken to the 1win homepage and can start sports betting or playing casino games.
Registration via Social Media
You can create an account as quickly as possible by linking it to your social media account – Google, Telegram or others.
To register via social media, you need to:
1.Open 1Win

Open the 1win website or app and click on the registration button;

2.Choose Social Network

Choose the social network you want to use to create your account and indicate the currency of your account (INR);

3.Log In uging Social Network Account

Login to your account from your social network and link it to your 1win account.
Immediately afterwards, your personal account will be successfully created. In future, you will also be able to quickly sign in to your account via your social network.
Registration Requirements
1win is a licensed bookie and has a number of internal terms and conditions which detail the requirements for creating and using an account. Here are the most important aspects our users should be aware of:
Only users over the age of 18 can create 1win accounts, place bets, play slots, live casino and poker for real funds;
You can only create and use one account, creating multiple accounts may result in being blocked;
You must provide correct information about yourself when you complete your profile information and go through the verification process;
KYC verification is a mandatory process for every new user. You need to go through it to remove restrictions on account usage and transactions;
You are not allowed to use your account for financial fraud or money laundering purposes;
All payment wallets that you use for transactions must belong to you only.
These are all the basic details you need to know about using a 1win account.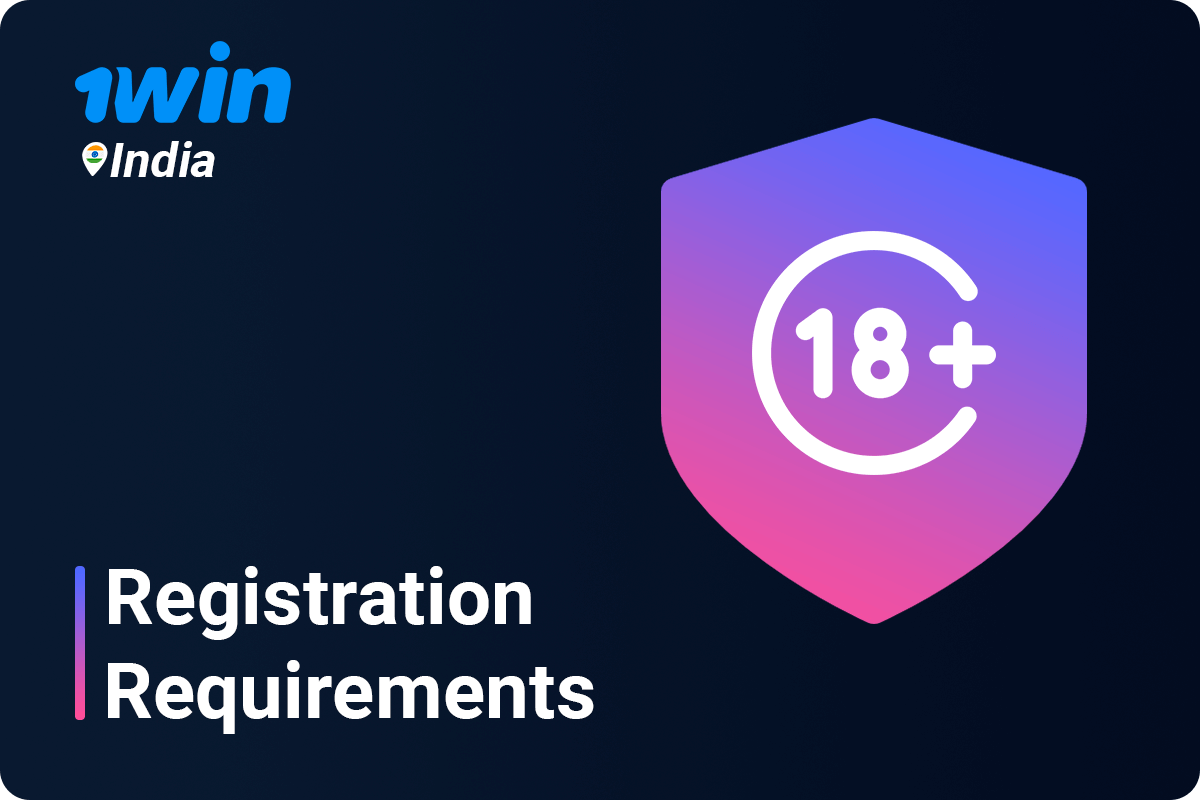 How to Pass Verification at 1win Site?
Verification by 1win is a compulsory process that every new user has to complete once. It is provided in accordance with AML's internal policy. By completing this process, you confirm that you are a real person and that you comply with AML's internal terms of use. You also fully protect your account against fraud by third parties.
Here are some instructions on how to complete the verification process if you have been asked to do so by us:
Take photos of the IDs we request;
Send prepared good quality photos to our security department from whom you received the request;
Wait for your verification request to be processed:
We usually process all requests within a few hours and then notify our users of the successful completion of the 1win verification.
In very rare cases, if we suspect suspicious activity or you have another account, we may contact you and ask for additional documents.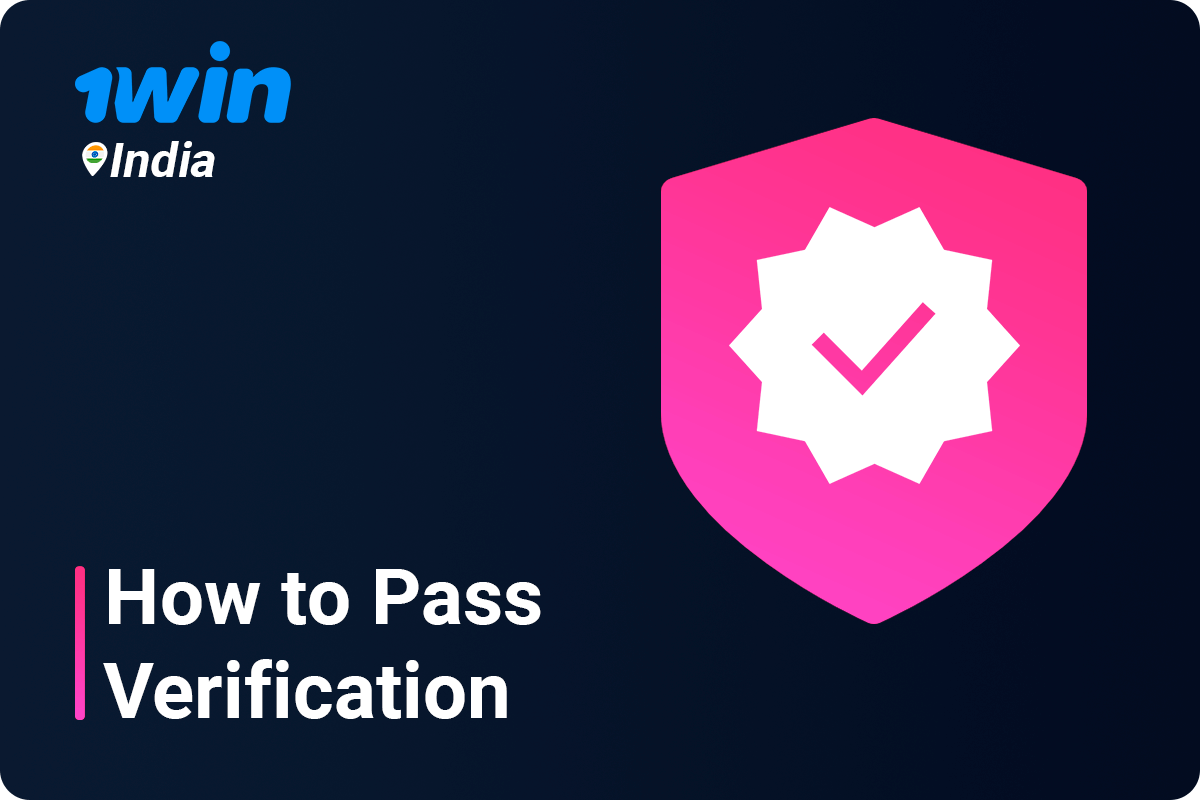 FAQ
Below we provide answers to some of the questions about accounts that 1win's support team often receives from new users.
Can I create a 1win account via the mobile app?
Yes, after installing the app, you can log in, click on the registration button and create a personal account in either of the two ways available.
Can I refuse to verify my 1win account?
No, verification is a compulsory process for all new users. If you have been asked to do so by us, it is your responsibility to provide us with the requested document pictures to prove your identity.
What Do Players Do If They Have Forgotten Their Username or Password?
In the login window you can click on the special button "Forgot your password?" and enter your email or phone number. We will send you all the instructions to regain access to your email.
Can I Have More Than One 1win Account?
No, each user from India can only create and use one account for their real money gambling.