Responsible Gaming on 1win
Providing a fair and responsible gaming environment for our customers is one of the key objectives of 1win. We strive to ensure that our players do not suffer from gambling addiction and gamble responsibly with real money. On our part, 1win maintains the highest level of safety and protects customers from the possible risk of gambling addiction.
Unfortunately, gambling as a recreational hobby can be a problem for some players.
We fully support and uphold the internationally accepted policy of responsible gambling and do our best to ensure that our customers can enjoy safe and exciting gaming without losing control.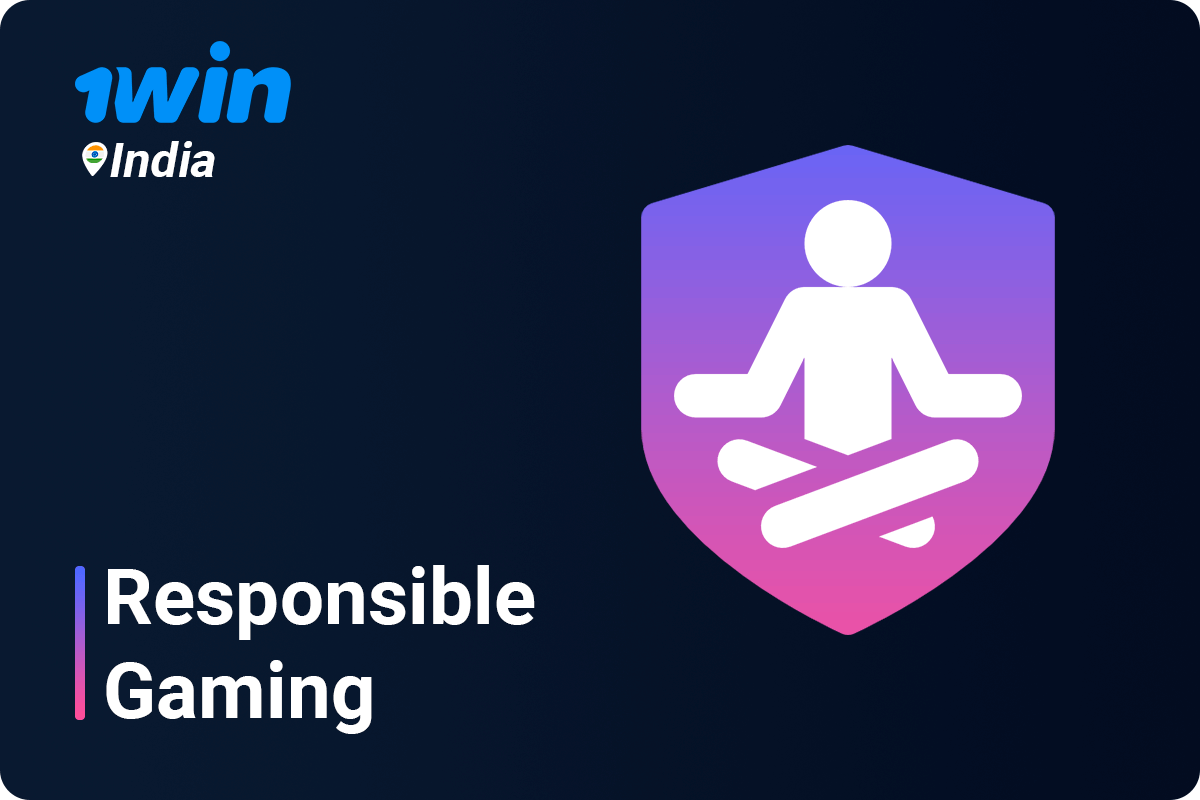 The Main Points About Responsible Gaming on 1win
1win has always promoted and promoted a responsible attitude towards betting on sports for real money. We always state that sports betting is not a way to make money, but one of the many ways to have fun. However, despite this, some gamblers have problems with self-control and betting addiction.
The most important thing every bettor should remember is that gambling should not be seen as a stable source of income. Results often depend on luck, and predicting the outcome using any betting strategy does not guarantee a win.
If you forget this, you may lose control of your betting and your budget, which can lead to problems in the well-being of you and your family.
Maintaining Control
When spending your free time watching matches and gambling, you should, however, remember to be cautious. You should not indulge in excessive gambling and make rash bets.
In order to prevent this from happening, remember the following points:
Betting on sports and casino games is a way to have fun and relax, not a way to make money;
If you lose a bet, do not give in to the excitement and desire to win back, do not bet on emotions;
Don't make a deposit if you need the money to live and losing it can lead to bad consequences;
Always pay attention to how much time and money you have spent on the game;
Keep track of how often you bet, how much money you deposit and withdraw from 1win.
Most of our players have the proper approach to gambling. They take it seriously and understand that it is an interesting pastime rather than a way to make money.
However, some players have
Signs of gambling addiction
o find out if you have a gambling addiction, answer the following questions for yourself:
Do you view gambling as a way to make money quickly and easily?
Do you borrow money to bet on sports and play casino games?
Do you have an emotional compulsion to win back immediately after losing a bet?
Do you lose control of your time when you bet and play in the casino?
Do you feel dissatisfied if you do not have the opportunity to bet and play in the casino?
Does gambling cause financial hardship for you and your family?
If the answer to the majority of these queries is yes, then you are probably suffering from a genuine gambling addiction. Try to take your mind off it, take a break from gambling and seek help from support services to avoid making the situation getting worse.
Tips for Gambling Control
the risk of becoming an addict, follow these basic tips:
Do not treat betting on sports and casino games as a source of income;
Don't borrow money to make bets;
When you make a deposit, you should understand in advance that you can lose it, so choose the amount rationally;
Keep track of your gambling income and expenses;
Gamble for a limited amount of time, which you decide for yourself.
If at any point you realize you have a gambling problem, don't hesitate to write to the 1win support team. We will give you the addresses and contacts of specialist agencies who can help you rehabilitate your gambling addiction. You can also freeze your account at any time via your personal account if you realize you need to take a break.