1win Aviator Game Online in India
At 1win, you can find a separate section dedicated to Aviator, a very popular Instant game amongst gamblers. Here you can increase your bet by up to 200 times in a few clicks. This game is known for its simplicity and the fact that the decision has a direct impact on the winning probability. Learn the basic rules of 1win Aviator, register and start playing with a 500% welcome bonus up to INR 145,000!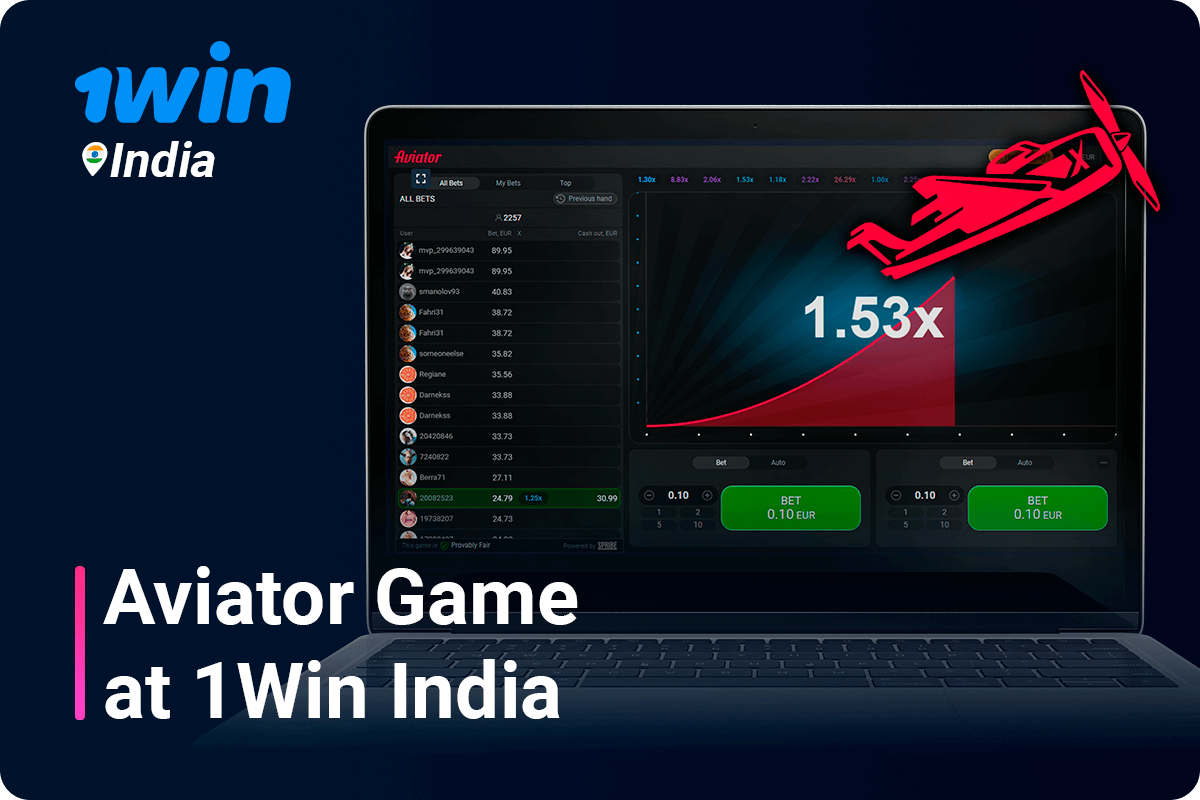 Rules of 1win Aviator Game
Aviator Spribe, as a typical game in the Instant genre, is very simple in its gameplay. The main feature is that you can directly influence the percentage of your wins and losses by making decisions.
Here are all the basic rules of Aviator:
Users place one or two bets before the round starts;
When the round starts, the game screen turns on and you can see the plane flying and the multiplier going up;
When the plane flies, the player needs to click on the cashout button to get their winnings;
The amount of winnings depends on the multiplier on the screen at the time the cashout button is pressed;
If you do not press the cashout button before the plane flies away, you lose, so it is important to stop in time;
A plane can leave the field of play at any time during a round, even at the very beginning;
All rounds in Aviator are played in real time, and the outcome of the round is the same for all players;
The game is based on Provably Fair technology, and it is impossible to predict the outcome of a round.
Knowing these rules, you're ready to start playing Aviator 1win for real money.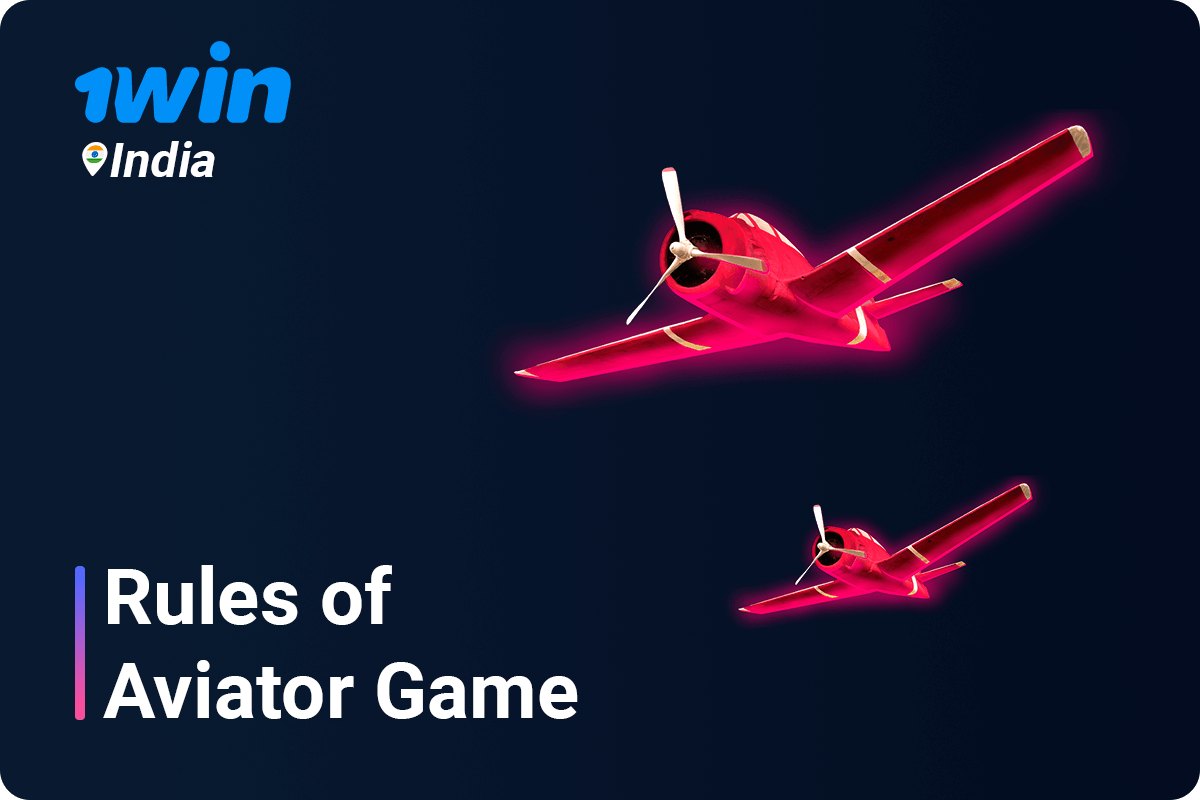 Interface
The 1win Aviator India game interface consists of just a few elements, which we have briefly described:
The betting fields. Through these you can set your betting amounts and confirm them, at the start of the round, the "Bet" button becomes the "Cashout" button;
Statistics. Information about previous rounds and multipliers in them is available to you;
Other users' bets. You see other users' bets, their wins and losses;
Chat. Through Live Chat you can chat with other users during the game.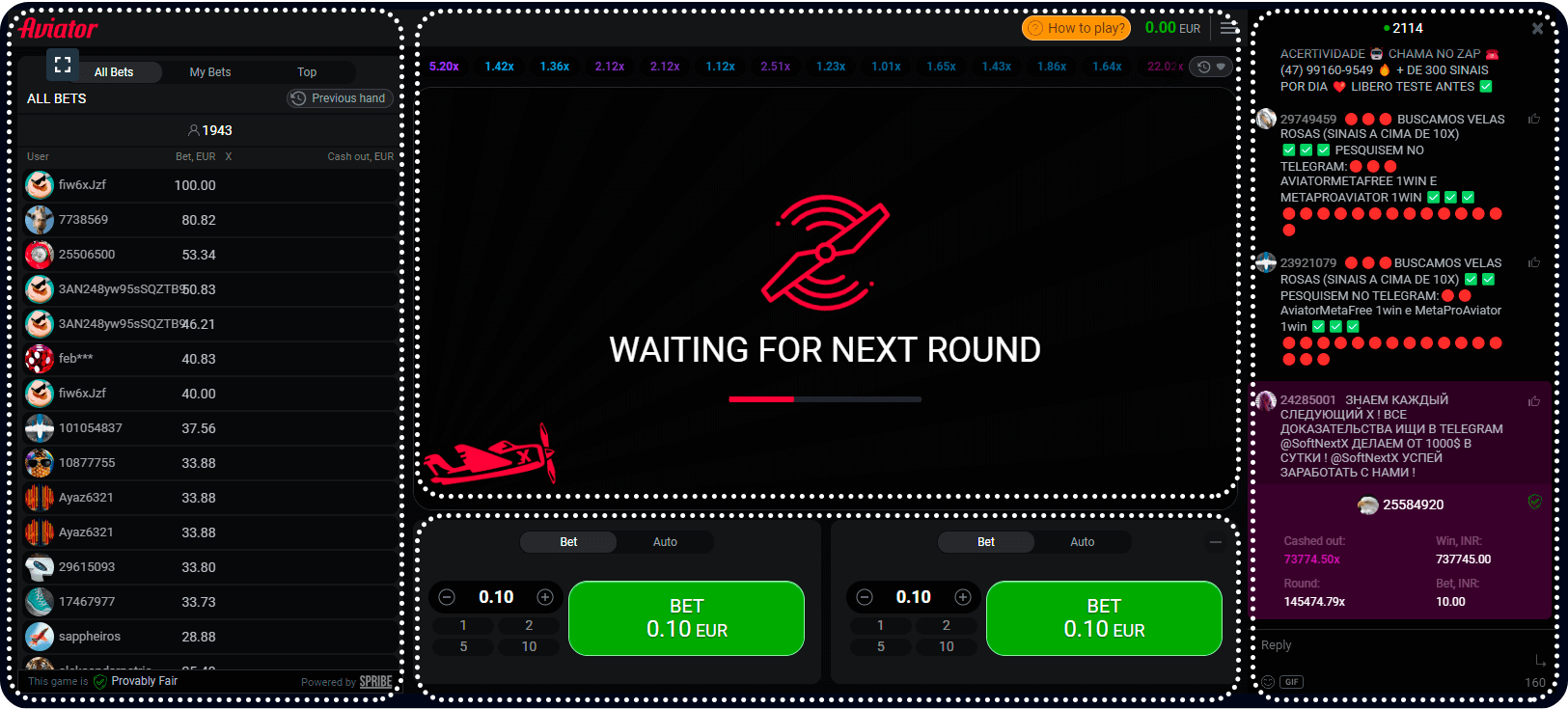 Aviator by Spribe Game Algorithm
According to developer Spribe, the outcome of each round at 1win Aviator is unpredictable, as the game uses Provably Fair technology for maximum transparency. The player can go to the public ledger and see the results of each round. Additionally, bets and actions of the players in the lobby and the work of the internal RNG algorithms that generate a multiplier right during the round also influence the result. Simply put, the outcome of each round is transparent and it is impossible to predict the multiplier of any given round in advance.
How to Start Playing a 1win Aviator Online Game?
If you are over 18 years old, you can start playing Aviator for real money at 1win. We have prepared a little instruction for you on how to get started:
1.Register

Open our official website or the 1win Aviator App and click on the registration button. Choose how you want to register, fill in the fields, choose your currency and create your personal account;

2.Make a deposit

Go to the balance menu and select the payment system you want to use to fund your account. Enter the amount and confirm the transaction;

3.Start playing the 1win Aviator game

You can now go to the section with Aviator, place your bets and receive your winnings.
As soon as you click cashout in the game, your winnings are transferred to your 1win balance. You can then withdraw it at any time.
Auto Bet and Auto Cashout Function
When a round ends in the Aviator game, a new round starts after 5 seconds, which is not enough time for some players to decide on a bet and place their bets. That's why you can use the Auto Bet function, so bets will be placed automatically.
The Auto Cashout feature allows you to set the multiplier. As soon as the number on the screen reaches this value, you will get your winnings automatically.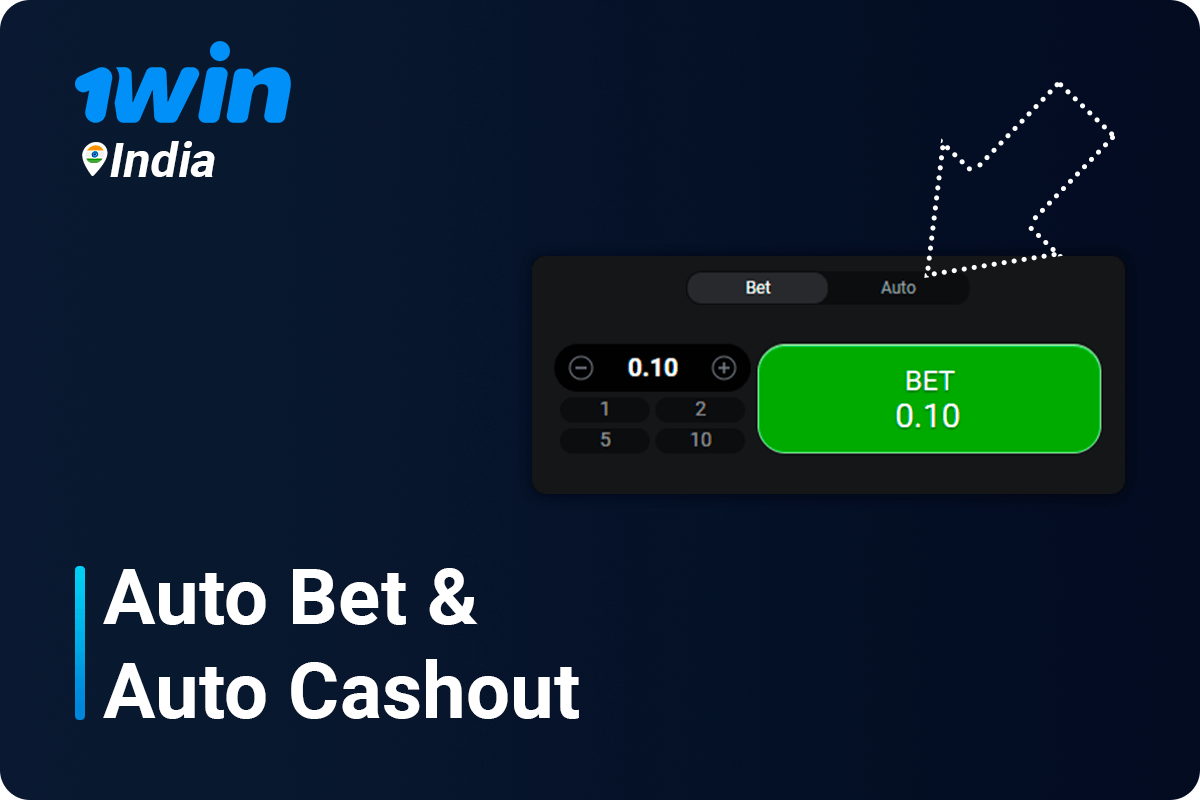 Aviator 1win Bonus for New Users
Every new 1win user from India can get a welcome bonus. After your first deposit, you will receive 500% up to INR 145,000 in a separate bonus balance in your account. We will refund your balance between 1% to 30% of the money you lose during the week on our casino games, including Aviator Game Online. This cashback will be deducted from your bonus balance and will go to your main balance automatically.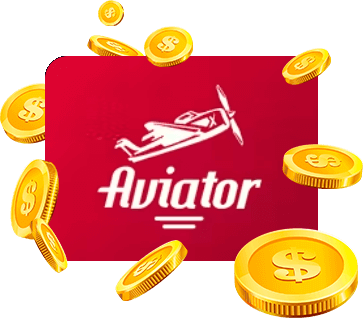 1win Aviator App Download for Android
Indian users can download the free 1win mobile app on their Android or iOS device to play Aviator and other casino games anytime. The latest version of the app is available for download on our website and here's what you need to do to download:
Open our mobile site using any browser;
Go to the bottom of the 1win homepage and find the app download buttons;
Download the version suitable for your smartphone (Android or iOS) and install the app.
You can then open 1win via the icon on your smartphone menu, create an account and start gambling.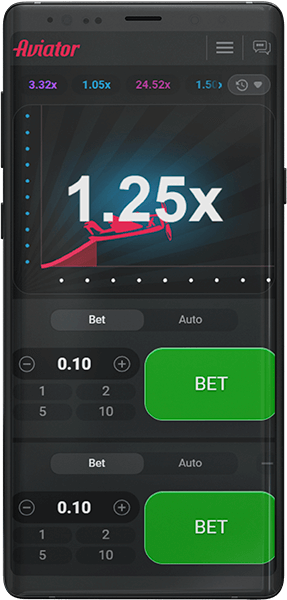 Tips & Tricks for 1win Aviator Online Game
As you play Aviator Spribe you will make decisions that will affect your wins and losses, even though the game is largely unpredictable. Just because you can influence your winnings, there are different strategies for playing the game that we want to tell you a little about.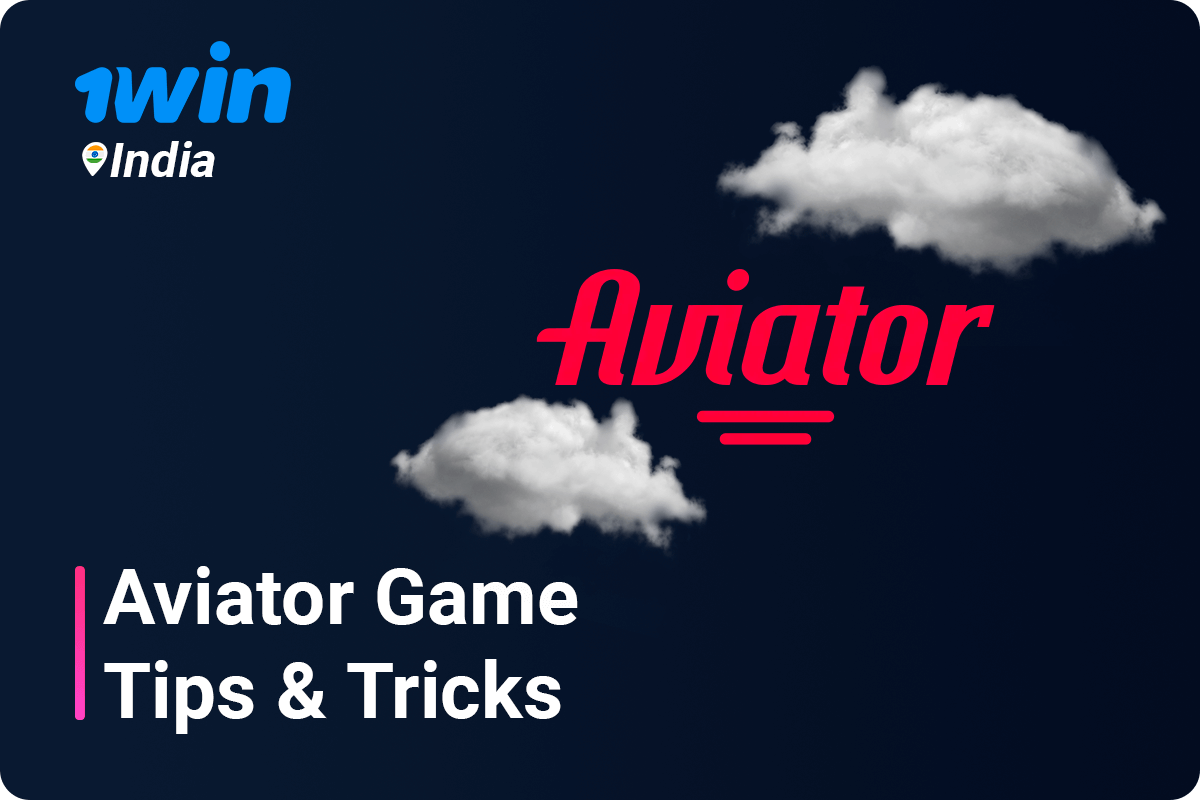 High Bets
In this strategy, you place high stakes bets, with Auto Cashout recommended at odds of 1.20x-1.50x. This way, you will get a good win at low risk.
Low Bets
In this strategy, on the contrary, you place a low size bet, while expecting a really big odds, 5x or higher. In this way, you risk losing a small amount of money to make a really big win.
Mathematical 1win Aviator Strategy
This strategy is based on probability theory. According to mathematical statistics, after a few rounds with a low multiplier, the probability of a high multiplier increases. This Aviator betting strategy has little practical value, because due to algorithms, each new round is a new mathematical probability.
Martingale Strategy
It is a very popular strategy used in many casino games. The idea is to increase the betting odds. You place it and wait for the plane to reach a multiplier of 2x, and then hit the Cashout button. If you lose, you increase your bet by two. Sooner or later the plane will definitely reach a 2x multiplier and you win.
Aviator 1win Main Benefits
1win Aviator has a number of advantages that make users choose this game for their gambling and we have highlighted the most important ones:
Pros
The interface is very clear and you can get your winnings in 2 clicks;
The user's decisions directly affect whether they win or lose;
The RTP is 97%, which is high for casino games;
Each round is played in real time, and the results are the same for all players;
The maximum possible multiplier is 200x;
The game is powered by Provably Fair technology and the outcome of each round is unpredictable;
You see the stakes of the other players and can communicate with them;
At 1win India we have prepared a welcome bonus of 500% up to INR 145,000 to play our casino games.
FAQ
Is it legal to play Aviator online for real money at 1win?
Yes, we accept players from 18 years of age or older and we operate under an international license from Curacao.
What is the winning strategy for playing Aviator games?
Although some strategies are popular, there is no winning strategy that can guarantee you a win. Play as you see fit and have a good time.
What is the RTP and maximum win per round?
The RTP of the game as set by the developer Spribe is 97% and the maximum winnings are 200x.
Does 1win Casino have a bonus for new Aviator players?
Yes, every new user from India can get 500% up to INR 145,000 on their bonus balance.